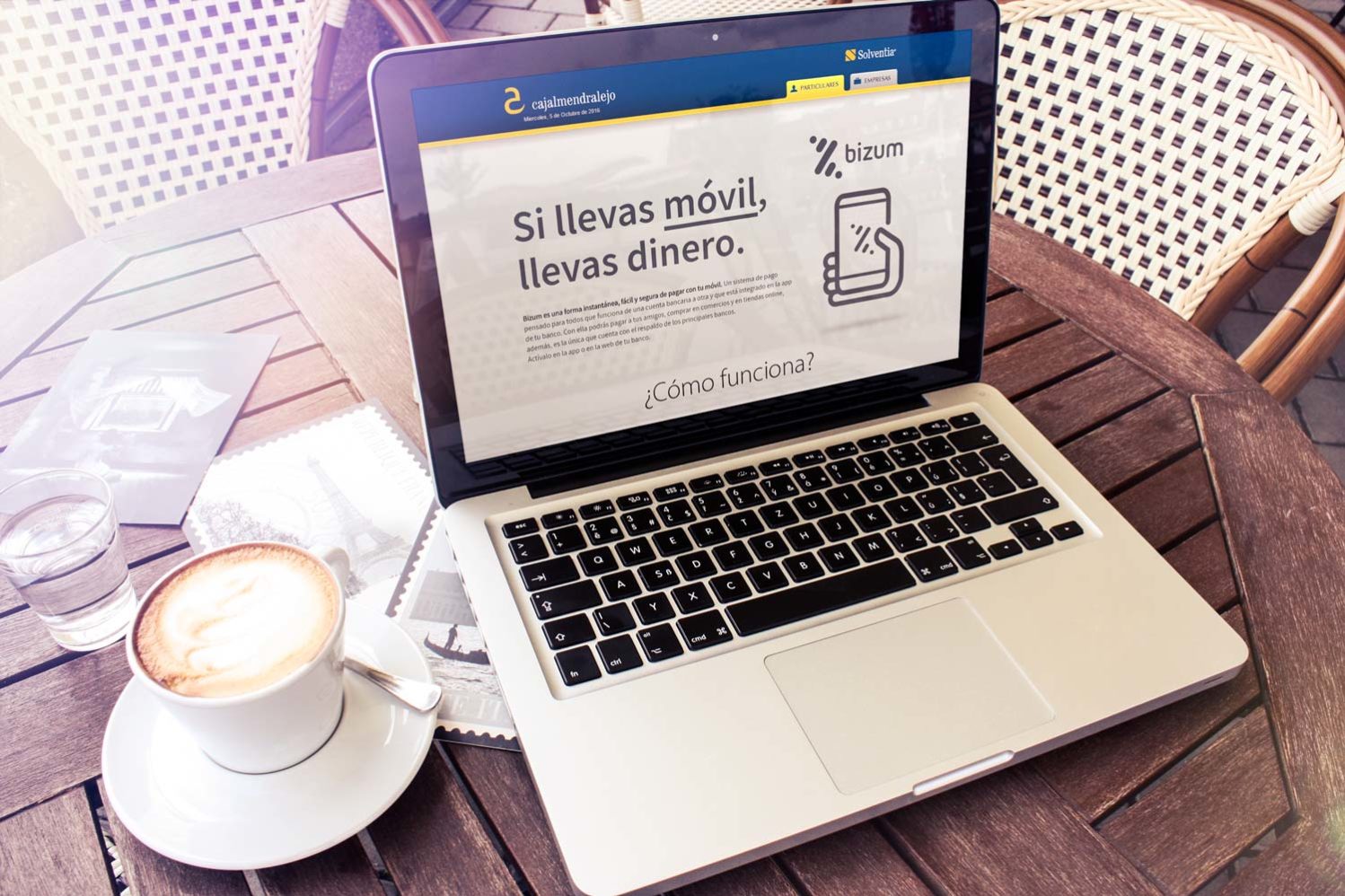 We help our client Cajalmendralejo to position himself at the forefront of technology in banking services.
We created the landing page of BIZUM, the mobile payment system with which the Extremaduran entity offers its customers the convenience of paying for the future.
A system that we have already tested in our "own meats" and that works wonders.
If you are a client of Cajalmendralejo you must try it.